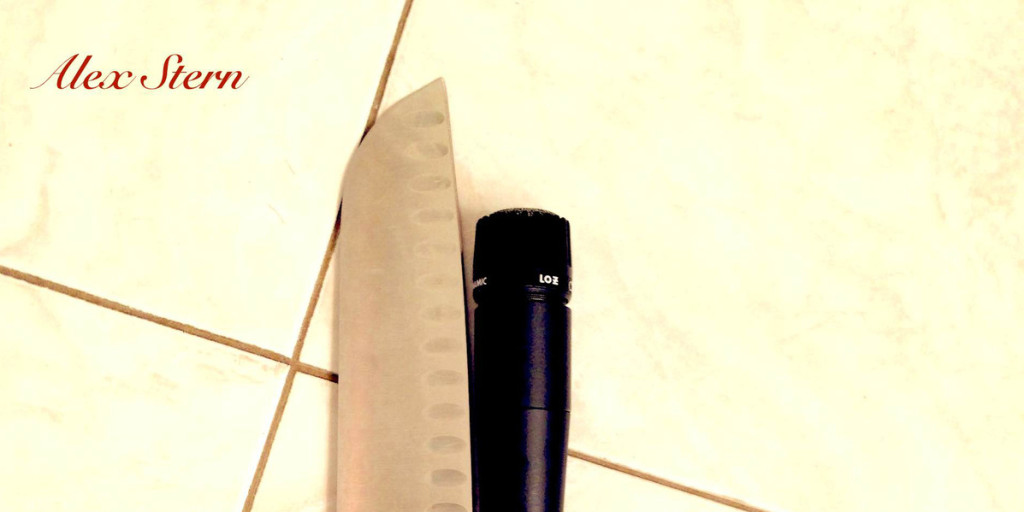 True to his word, Boston song-smith Alex Stern has just been cranking out the tunes on a weekly basis. The May 24th installment was a musician's anthem if there ever was one entitled "Revenge of the Dickhead Soundguy."
And as he hinted on Twitter, today's tune "Grudges" was a "horn heavy jam" and a frantic one at that. For this track, he brought in Billy Kottage, the current trombone player for Reel Big Fish. You may also have seen him on stage with Pilfers, Big D & The Kids Table, and The Feel Goods.
You can see Alex perform live next at Midway Cafe on April 25 with Crazy & The Brains, The Pity Whores, The Black Cheers, and Whoopi Sticks. This is an all ages matinee at 4pm and cover is $10. Here's the Facebook event. He heads to England in May with Big D & the Kids Table. We were very stoked to learn that The Pomps are recording this April and are planning a vinyl release. Head to our calendar for more ska show listings.