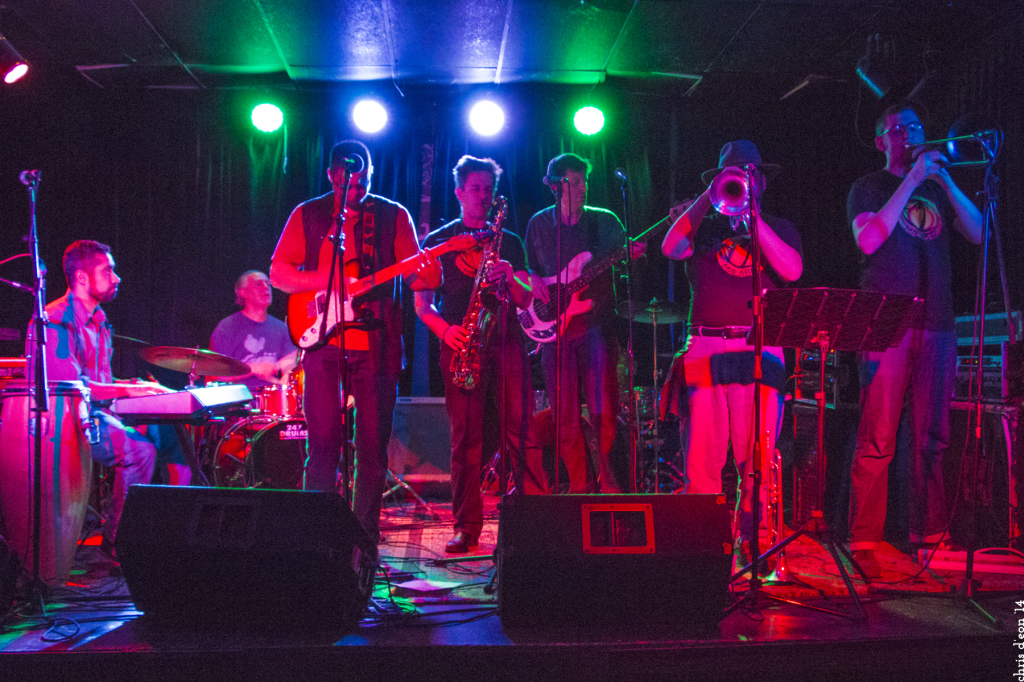 I first heard Malabar when they opened for Bim Skala Bim at the Middle East Downstairs last August. I can't think of any other area band that plays their blend of reggae, ska, soul, latin and other caribbean rhythms. I spent their whole set dancing and had been meaning to share my enthusiasm ever since. Well, I missed the mark in 2014, so here we are with another edition of Overlooked in 2014.
Malabar was founded in 2004 in New York City as Malabar Mambo with the goal of performing "funky and soulful world music that kept people moving." The band's line up has changed but the sound has remained consistent.  Their namesake is the "tropical, multicultural southwest coast of India," where their frontman Rho claims heritage.
Rho moved to Boston and they began playing in 2012, performing at a variety of venues and gaining a residency at the Middle East Corner in Cambridge. That residency resumes on Friday, January 23rd at 10pm. They'll also be there on February 14 and 27 if the January date doesn't work for you. The Middle East Corner is the stage that literally faces the corner of the street; that tiny stage inside the restaurant. Watch the second video below for a taste. Expect an intimate show!
In March of 2014, Malabar released a 5-song record entitled "The More Things Change." The record opens with the rocksteady/ska jam "Tubifer." "Groove Partner" starts with a reggae vibe and a few minutes in goes latin. "The More Things Change" and "Drunken Discussed" finds the band showing off their funk and dub chops. The album closes with another latin-infused jam called "Unity." Let's be clear, every song on this album is a jam of sorts. With only 5 tracks, the record still delivers 35 minutes of rhythm fuel that I think will provide something for anyone with a pair of dancing shoes. Pick up the record on iTunes or Amazon and listen to "Tubifer" below.
Big Tunes: Tubifer, Unity
Malabar – "Tubifer"
Malabar – "Limbo" – Live, 7/11/14