Today, Big D and the Kids Table and Doped Up Dollies released the digital version of a 7-inch split on their own Strictly Rude Records. The two new songs are available for streaming on Spotify and for purchase from iTunes and Amazon. The physical 7-inch will be available at the bands' upcoming Halloween shows.
The first track, "Oi DJ," sounds like a B-side from The New Way Out. It's just as much a Big D song as it is a Doped Up Dollies tune, but it heavily features vocalist David McWane, where as the New Way Out was almost entirely the Doped Up Dollies singing. The track features a chat from vocalist Maddie Ruthless. Coolie Ranx is also credited on Spotify but I couldn't pick him out on the track.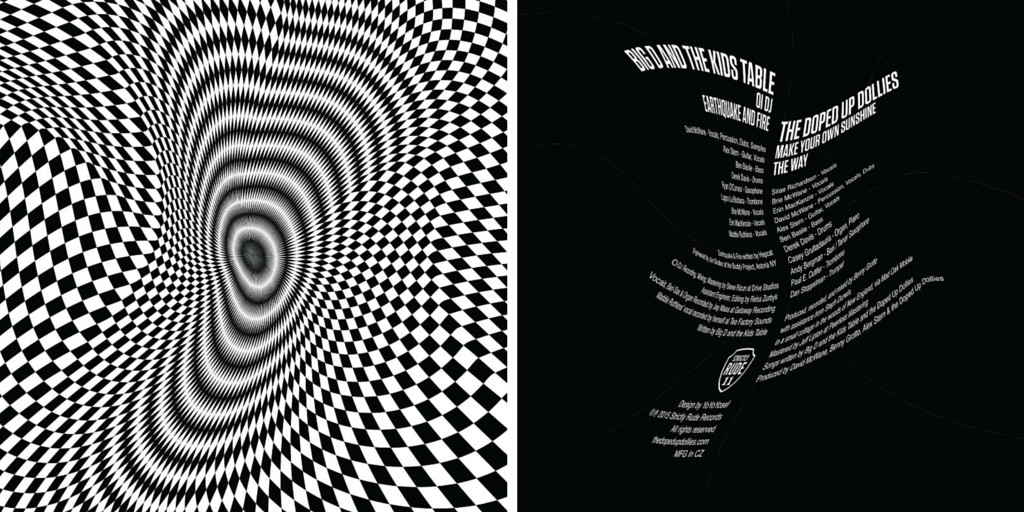 Presumably, front and back cover art for the split
Track two is a cover of Hepcat's classic "Earthquake and Fire," except thrash, because Big D. Fans of Big D sing-a-longs will click immediately. The second half of the tune goes dub and is a more recognizable take on the Hepcat jam.
See both bands at the end of the month at Brighton Music Hall. Big D plays both October 30 and 31 with the Doped Up Dollies playing a full set on the 31st. Tickets are on sale for both shows. Head to the calendar for details.
Stream the split below and listen to the original version of "Earthquake."