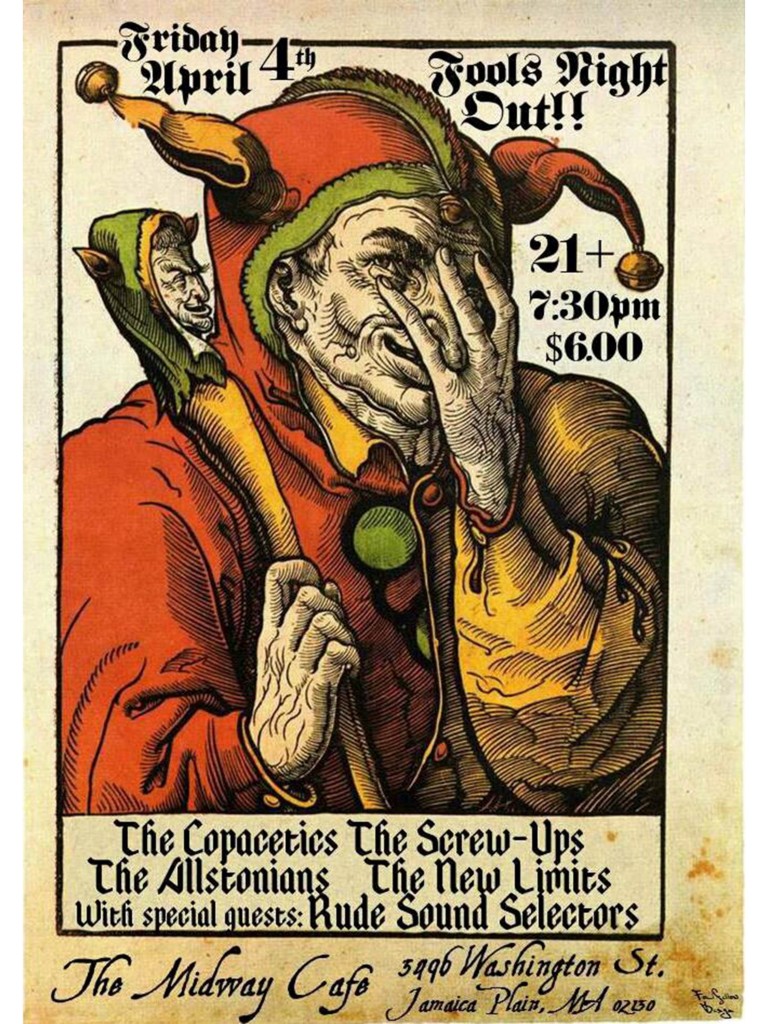 When a holiday falls on a weekday, it's not uncommon to observe or celebrate that occasion on the following or previous weekend. This year, our sacred April Fool's Day falls on a Tuesday. I know what you're thinking. This isn't one of those holidays where I go out partying with friends, where it's preferable to celebrate on a Friday or Saturday. This year, I'd like you to consider it.
Friday, April 4th, four ska bands will collide at the Midway Cafe in Jamaica Plain for merriment, and drink, and general tomfoolery. To get you in the mood for the event, the bands are each giving away a song. You can stream the songs below, or head to bandcamp to download them.
Show Details
Fools' Night Out, A night featuring Boston's best Ska bands
Friday, April 4, 2014, 7:30 PM
The Midway Cafe, 3496 Washington St, Jamaica Plain, Boston, 02130
The Copacetics
The Allstonians
The New Limits
The Screw-Ups
and special guests, Rude Sounds Selectors
$6, 21+, Join the Facebook event
Full disclosure: I'm both the managing editor of Boston Ska (dot) net and the guitarist for The New Limits. Do with that what you will.