WHOAHHHWwhat a coincidence, that as soon as we unofficially return with our game-changing/ethically-questionable coverage of everything Jeff Rosenstock does, Jeff returns with such good news? In a few Twitter posts yesterday, SideOneDummy Records hinted pretty hard at something "majorly-important and life-changing" that will happen on today, the Most Jeff Rosenstock's Birthday Day of The Year, and it looks like they delivered.
Jeff's new album is called Worry., and is set to be released on October 14th on SideOneDummy and Jeff's Quote Unquote Records. Jeff has also shared the video for the album's lead-off single "Wave Goodnight To Me", which is the second song we've heard from this release's 17-song (!!) tracklist after "Festival Song" was shared earlier this year. The album is available for physical pre-order at SideOneDummy, with interesting bundle packages that include a new shirt design and an album-title-appropriate survival kit that features a flashlight, a corkscrew, condoms (?), and hand sanitizer, among other things.
Worry. will be Jeff's first album since last year's We Cool? (check out our review of that record.) You can see Jeff when his tour with Hard Girls and Katie Ellen stops by The Sinclair in Cambridge on November 15th. Check out the new album's cover art, tracklist, and the video for "Wave Goodbye To Me" below: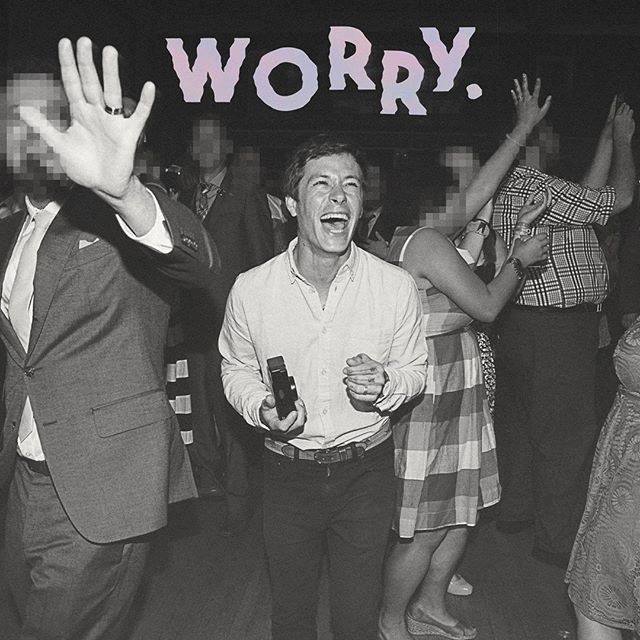 Jeff Rosenstock – Worry.
1. We Begged To Explode
2. Pash Rash
3. Festival Song
4. Staring Out The Window at Your Old Apartment
5. Wave Goodnight To Me
6. To Be A Ghost…
7. Pietro, 60 Years Old
8. I Did Something Weird Last Night
9. Blast Damage Days
10. Bang on the Door
11. Rainbow
12. Planet Luxury
13. Hellllhoooole
14. June 21st
15. The Fuzz
16. …While You're Alive
17. Perfect Sound Whatever