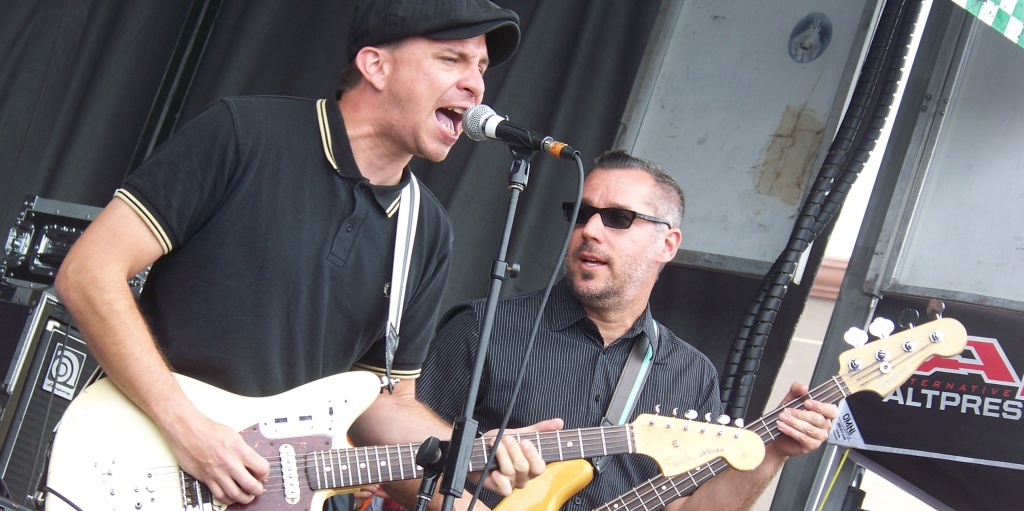 Photo "The Aggrolites" by flickr user lyght55 licensed under CC BY 2.0
If we're really honest with ourselves, we can admit that we miss The Aggrolites in here in Boston. They haven't been here since 2012 and there have been no signs of east coast touring since. That's not to say that this team of stellar musicians hasn't been busy. Guitarist (former guitarist?) Brian Dixon has been producing and working with Western Standard Time, organist Roger Rivas has had a variety of releases with his own projects, and Jesse Wagner made a children's record. It's consolation but it's no substitute for the live show.
This is why I'm particularly excited for the upcoming Slackers show at The Sinclair, as Mr. Wagner will be joining the band for a string of east coast dates. I had the pleasure of seeing them collaborate live while living in Brooklyn, NY and it made for a really unique show. Here they are performing The Slacker's classic "Old Dog." This video doesn't do it justice so please consider it a small taste of what's to come.
At that show they also performed "Just a Gigolo" made famous by Louis Prima and David Lee Roth. I swore I once found the recording on YouTube but it escapes me. Here's a clip of them performing the hit in 2012.
This is all to say, head to The Sinclair in Cambridge on Thursday, December 18 for a special show. Opening the night is the legendary Mephiskapheles and Boston's own Riki Rocksteady and the Arraignments. This show is 18+ and tickets will run you $18. Join the Facebook event here. I'll see you there!
Head to the calendar for a list of upcoming shows in the Boston area.