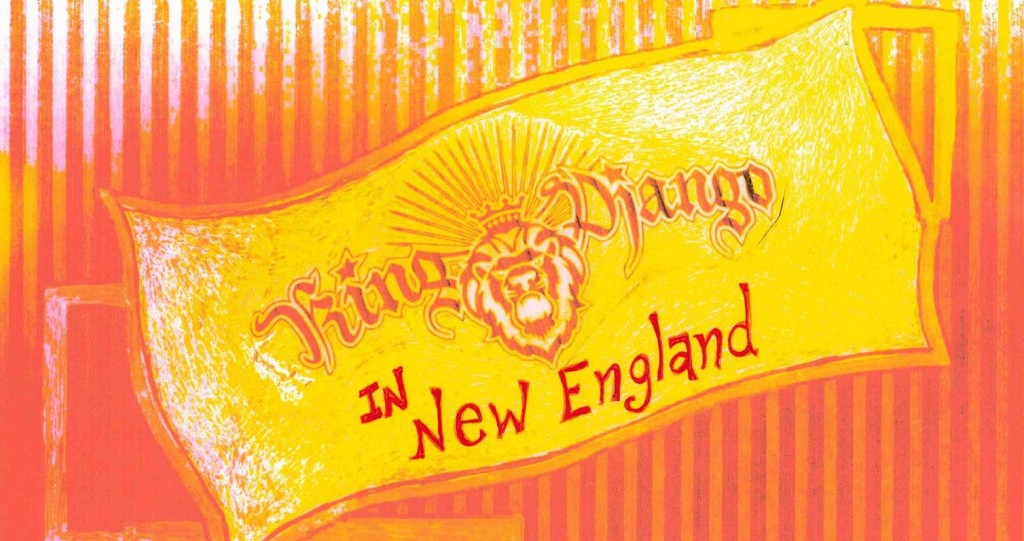 Roots reggae/ska behemoth King Django will be embarking on a tour of New England this week, hitting up various venues in Massachusetts, Rhode Island and New Hampshire. Performing as The King Django Quintet, the band will also include John DeCarlo from Westbound Train and Eric Sullivan from New York reggae band Rocky and The Pressers, among others.
Tour dates/locations are as follows:
Wednesday, April 15th: Hope Underground (Newport, RI)
Thursday, April 16th: Beatnik's (Worcester, MA)
Friday, April 17th: Fatt Squirrel (Providence, RI)
Saturday, April 18th: Sonny's Tavern (Dover, NH)
Sunday, April 19th: Sally O'Brien's (Somerville, MA)
The glorious thing about this mini-tour is that all these shows are a pretty reasonable drive from the Boston area. The closest show for most of us will undoubtedly be Sunday at Sally O'Brien's in Somerville, but tonight's show at Beatnik's in Worcester and tomorrow's in Providence are still under an hour's worth of driving time. To the best of our knowledge, none of these require a ticket for entry. Which show will you be at?
Though King Django has recently been busy as a bandleader for numerous projects, he is perhaps most known for leading the Stubborn All-Stars and Skinnerbox, as well as a stint in The Slackers. Django also had featured tracks on the latest Snails LP and Sammy Kay and The East Los Three's Love Letters (read our reviews of those records here and here, respectively). Below, check out a string of tracks from the King Django Quintet's 2010 album Brooklyn Hangover.
Hit up the tour's Facebook event page for more info, and check out our event calendar for more upcoming shows in the area.