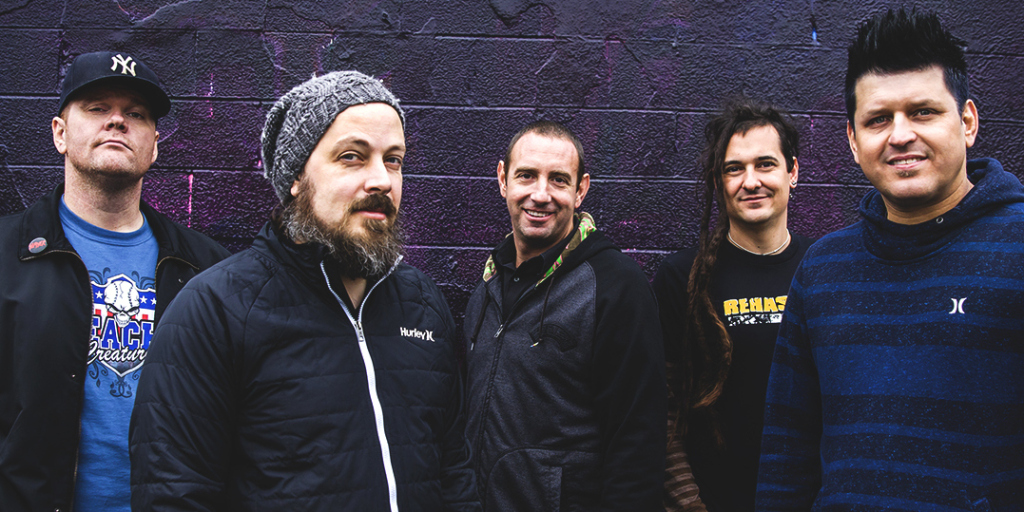 photo via Fat Wreck by Katie Hovland
Gainesville's ska/punk band Less Than Jake will release a 7-inch single for the song "American Idle," a single from their last full length "See the Light" released in November of 2013. The b-side is the unreleased "Late Night Petroleum," the "last unreleased track" from the See the Light sessions according to the band. The album will go on sale at 2pm EST today with two variations available from their web store and a third available from the Fat Wreck store. Yesterday in an email the band teased that they would have some limited tshirt and 45 adapter bundles along with the sale.
"American Idle" is a punk rock tune reminiscent of songs from "Borders and Boundaries," tackling classic LTJ themes of growing up and moving on. Take a moment to listen to the commentary track on Spotify (like audio liner notes); they add alot. Drummer Vinnie Fiorello briefly discussed the track with Alternative Press in an album play-by-play:
Looking back to times when you were the happiest can convince you that things were better back then, but I'm here to tell you that we fool ourselves into looking back instead of forward.
The release coincides with their co-headlining tour with Reel Big Fish that kicks of January 15. Arizona punk band Authority Zero will support the tour and they stop in Boston on Thursday, January 29 at the House of Blues. Tickets are on sale and will run you $28.
UPDATE 1/15/15 12:30 PM: You can stream and purchase "Late Night Petroleum" directly from Bandcamp.
Less Than Jake – "American Idle"