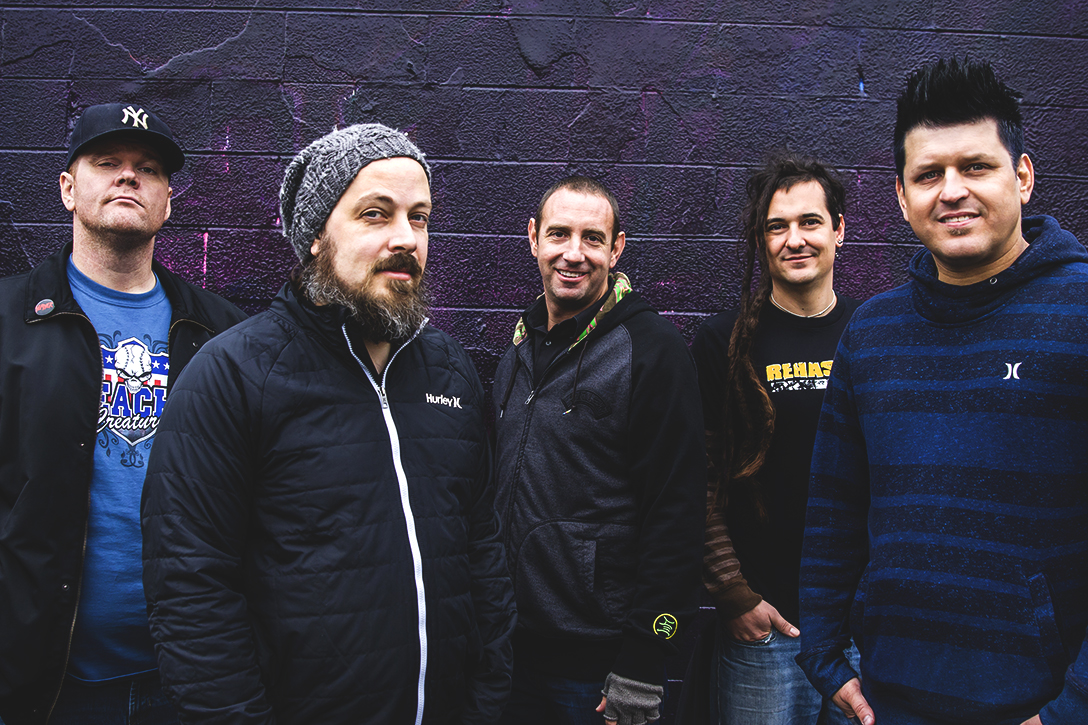 photo via Fat Wreck by Katie Hovland
Gainesville's ska/punk band Less Than Jake will release a 7-inch single for the song "Do The Math," a single from their last full length "See the Light" released in November of 2013. The b-side is the unreleased "Connect the Dots" from the same recording sessions that gave way to "See the Light." They originally made the single available around the time of record store day, a limited run of only 275 copies of green vinyl with white swirl. Their newsletter today announced that it sold out within hours of going on sale. You can pre-order the single on black vinyl from the Fat Wreck store for only $4 with a June 10 release date.
"Do the Math" is one of their more laid-back ska tunes from the record. If you haven't yet, it's worth listening to their commentary track  on Spotify (think audio liner notes, like DVD commentary); it's great. Drummer Vinnie Fiorello spoke about the track with Alternative Press in a track-by-track run-through:
When I was younger, everything seemed so desperate. Life was littered with former friends, former passions and far away dreaming but as time goes on you realize there are only a handful of things that truly mean something. That authentic connection comes few and far between, so you realize how rare it is when it comes along.
The next time LTJ passes through town will be July 10th when Warped Tour passes through the Xfinity Center in Mansfield.
UPDATE: I just pre-ordered the record myself. You can download the tracks (most importantly, the previously unreleased track) as early as June 6.
Less Than Jake – "Do The Math"
Less Than Jake – "Good Enough" – Royale in Boston, MA, 11/12/13