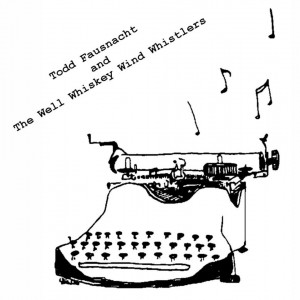 Todd Fausnacht, the lead singer/guitarist of the great Philadelphia ska group The Snails has released a new album under the name Todd Fausnacht and the Well Whiskey Wind Whistlers. Aided by his Snails band mates and featuring Mark Larson on fiddle, the record eschews the Jamaican stylings of previous Snails releases for a Bluegrass/Americana feel that retains the quality musicianship that makes The Snails a band to watch. Notable tracks include "Rail Ridin'," a playful slide guitar-lead song recorded by Matt MacLeod (of The New Limits and The Heavy Beat) and "Tomorrow's Fading Stars," a ballad that bookends the album and is close in style to something The Tallest Man on Earth might release.
Stream the entire record below, and watch out for The Snails when they play with Riki Rocksteady at The Plough and Stars in Cambridge on April 26th. Facebook Event
Disclosure: Alex Chiasson is bassist for The New Limits.