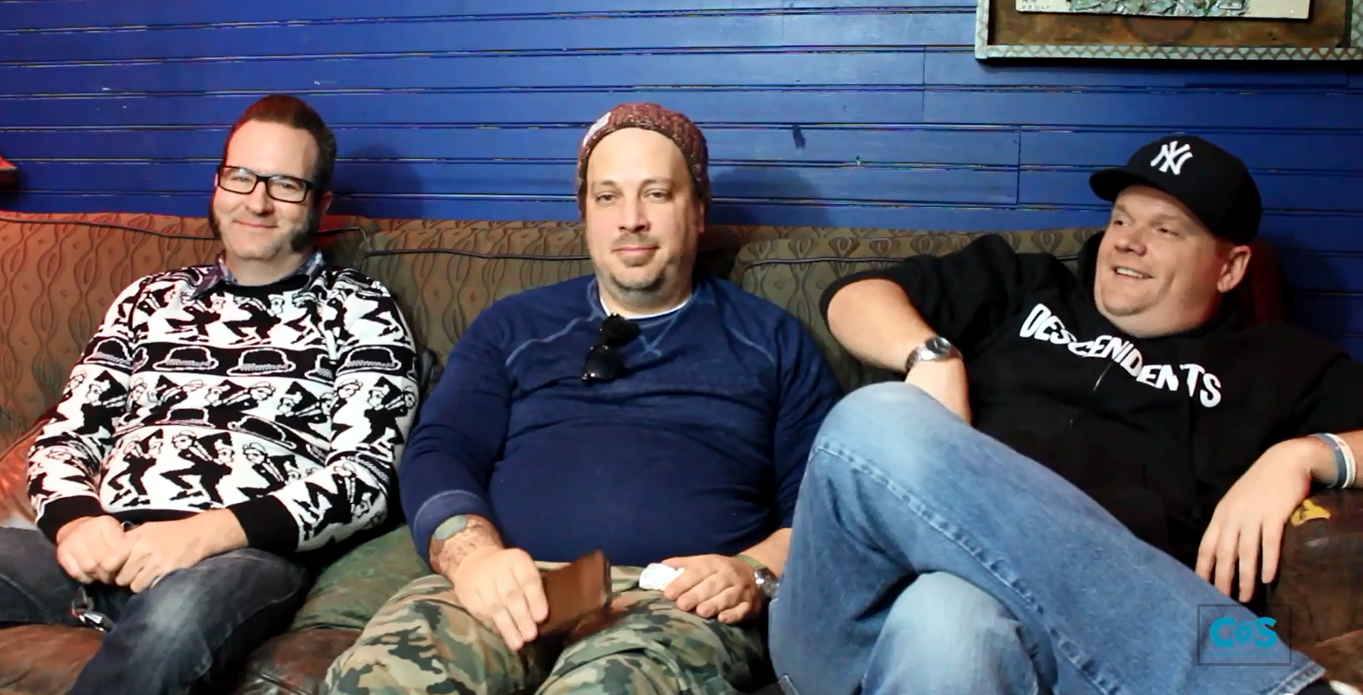 Consequence Of Sound, a Chicago-based music blog, recently posted a round-table discussion-type video about the state of ska in today's musical landscape. Joining host Sami Jarroush are Aaron from Reel Big Fish and Vinnie and JR from Less Than Jake. The 20 minute video touches on a wealth of sub-topics including ska's growing worldwide popularity, ska being a "dirty word", and embracing (but not becoming a slave to) nostalgia, all while name-dropping band like We Are The Union, The Skints, and The Interrupters. Watch the video below.
Reel Big Fish and Less Than Jake's current co-headlining tour stopped by Boston back at the end of January. Check out our review of the show, including live videos.
This video is part of Consequence of Sound's "Rock It Out!" Blog Series, and more videos can be found on the blog's Twitter, Facebook page, or Youtube channel.