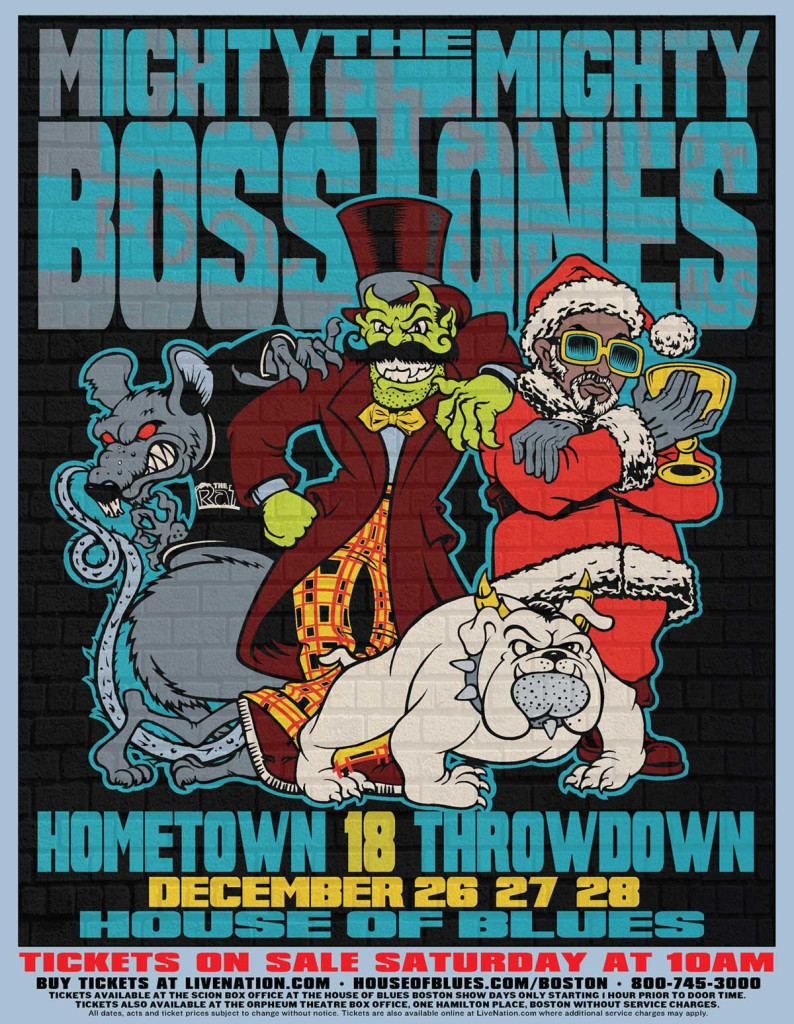 The signs of fall are upon us. Whether we like it or not, pumpkin beer is on the shelves and spiced lattes abound. More importantly, today the Mighty Mighty BossTones announced their annual Hometown Throwdown. Timehop tells me that their announcement for last year's was actually one year ago today. The band is reliable if nothing else.
This year's announcement for the band's 18th affair is slightly different. For the first time, I believe, all dates will be all ages shows. I imagine this is in response to the, um, more seasoned fans wanting to bring their offspring. Additionally, the band has been up front with the openers. In past year's, the dates have been announced and there was some secrecy around the openers.
The "theme" for this year is a return to the legendary Rathskeller and the bands the Bosstones met playing there. Here's the message from the band:
It is our great pleasure to share the master plan for Hometown Throwdown 18. Once again we'll be taking over Boston's palatial House of Blues for three nights but this time we're getting help from friends we met long ago at Kenmore Square's infamous subterranean Rathskeller club. We'll be Throwing Down this year with groups that literally built Boston's underground music scene while paving the way for future generations and inspiring countless bands including the BossToneS. Garage punk legends The Real Kids, Rat regulars The Neighborhoods and a special reunion from Boston's beloved melodic punk band The Outlets anchor this year's lineup. To kick off the festivities we've got our pals Stranglehold, New Hampshire's finest wise-ass punks the Queers and the best rock and roll band to ever strap on guitars AND buckle up shoes: the riotous Upper Crust.
Dicky Barrett says: "If you weren't there back in the day, here's your chance to get as close to the full Rat experience as we can possibly provide. The sights, the sounds, the smells, if you will. If you were there, then welcome back!"
Jimmy Harold, owner of the Rat says: "So I walk out the front door of the Rat on a Saturday afternoon and on the patio low and behold this band has taken over my patio with plaids and pugs. I say to myself who's running this place?"
I'll be the first to admit that most of these bands will be new listens for me. I never had the pleasure of catching a show at The Rat so I look forward to this homage. Ticketing links and line ups are below:
Saturday, December 26
The Mighty Mighty BossToneS
The Neighborhoods
The Upper Crust
Tickets
Sunday, December 27
The Mighty Mighty BossToneS
The Real Kids
The Queers
Tickets
Monday, December 28
The Mighty Mighty BossToneS
The Outlets
Stranglehold
Tickets
Tickets for each individual night go on sale Saturday, September 12 at 10 AM EST.