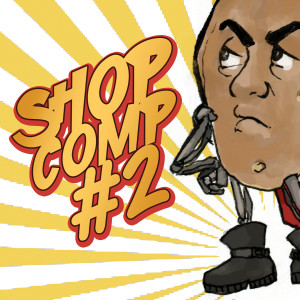 Allston-based production company S.H.O.P. released their 2nd compilation of local bands on July 25th. The compilation features a whopping 21 tracks and the incredibly affordable "name your own price" rate. SHOP explains the comp on their bandcamp page:
This is a collection of some of our favorite artists that we have booked, along with the cd is a special comic created just for this comp. Featuring the origin story of our syrup covered hero PANCAKE MAN! 
Listen to the tunes read the comic, enjoy! 
Since our first show in September 2010 SHOP Productions has evolved into a local institution. Starting as a show house in Allston SHOP has transformed into gateway to underground music and culture. Hosting bands from all over the country SHOP invites anyone to come join the party! 
Among others, the comp features A Guy Named Guy, FORT! The Band, The Takeaways, Short-Handed Goal, Brunt of It, and The Screw Ups. (My favorite track is the Screw Ups track, but you already knew I was a fan.)
Stream the comp below. Then head to bandcamp and give a few bucks to the cause.
Other shop releases can be found on bandcamp as well.