Maybe it's the overload of 90s nostalgia, maybe it's the approach of Record Store Day, but we've noticed a sudden spike in reissues of some now classic ska albums from 20 years ago. Here are a few that we think you'll want to add to your shopping list.
Bim Skala Bim – "Bones"
Boston ska fans will be most interested in Bim Skala Bim's 1991 album "Bones." Originally released on only CD and Cassette, this will be the first time album is pressed to vinyl thanks to Chicago-based label Jump Up Records. You can't pre-order this one yet but Jump Up says it will be available in June. This album contained Bim's cover of Pink Floyd's "Brain Damage" among other fan favorites and live show staples.
Hepcat – "Out of Nowhere"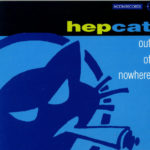 Following the successful re-issue of their album "Right On Time" (looks like copies of this one are still available!) Hepcat will be releasing their 1993 debut "Out of Nowhere," celebrating it's 25th anniversary. Like Bim's "Bones," this release was previously only available on cassette and CD.  This release will be a double-LP gatefold with new dub versions mixed by Victor Rice. This one is available for preorder now for $40, ships in June, and is limited to 1,000 copies.
The Aquabats – "The Fury of The Aquabats"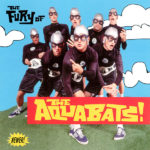 Calling all Aquacadets! The beloved 1997 album "The Fury of The Aquabats" is available for pre-order on vinyl. The tracks have been remastered (which, if I understand things correctly, has to happen when you change formats) and contains previously unreleased tracks. Extra tracks means this is a double-LP and is a very fun green vinyl. Pre-order it today for only $27 and it ships April 6. There are lots of packages to choose from if you have your eyes on an anti-negativity helmet or t-shirt. To celebrate the release, the band will perform the album in full in Los Angeles and claims they'll have the original line up.
The Skatalites – "Hi Bop Ska"
One of the first full-length Skatalites records I heard was "Hi Bop Ska." It was available in the early days of digital music through my monthly Emusic subscription. I knew the band by name and that I should be giving them a listen. At the time, I had no idea that this album was originally released in 1994; I incorrectly assumed it was a 60s-era release. It's perfectly representative of the band's jazz chops and pioneering ska rhythms. Jump Up Records will be delivering this as a double-LP package for Record Store Day. You can believe this will be on 2018 vinyl wishlist as it should be on any ska vinyl collectors'.
Record Store Day is April 21, 2018 and you can rest assured there will be more reissues and special vinyl releases for your consideration between now and then. Happy crate-digging!