And like that, January is halfway over and I've been slacking! I've got a stack of stuff I've been meaning to blog about. Here's the lite version:
Brunt of It plays at the Middle East Upstairs on February 22 with The Blue Bloods, Dead Friends, A Common Goal, and Penalty Kill. Tickets are 18 and the show is 18+. Brunt of It most recently released All Aboard the Cannabus this past December, available on Bandcamp. See more shows at the calendar.
Brunt of It was also recently added as support to the upcoming Fishbone show at the Sinclair on March 3.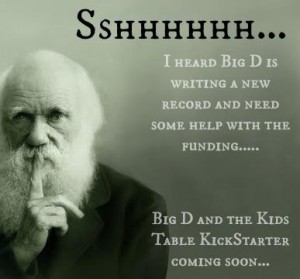 Big D and the Kids Table will be joining Warped Tour 2013. They've also been dropping some not-so-subtle hints that they're ready to record a new record and might have a Kickstarter for you to fund.
Also joining Warped Tour this year is Reel Big Fish and Goldfinger, for a grand total of three bands I'd like to see on Warped this year (kidding, I haven't seen the line up, I'm sure there's a couple more). Warped hits Boston Mansfield, MA on July 11. Tickets are $52 after fees and available now. See more shows at the calendar.
Stray Bullets got back in the studio this last month to plow through what looks to be a 5 track EP.
While not Boston-related, The Rock & Roll Hall of Fame now has a Two-Tone Spotlight Exhibit. It showcases the "history of influential British record label Two-Tone and features handwritten lyrics, photographs, singles, instruments, apparel items and more from numerous bands on the legendary label. Might be time for a road trip.
Reggae legends Toots and the Maytals appear at the House of Blues Boston, opening for funk band Galactic, on April 12. Tickets start at $34. See more shows at the calendar.
Boston Jolly Pirates are putting the finishing touches on a new record.
Boston's Ska Prest posted a bunch of tunes on their Soundcloud in December. I can't say if they're new or not, but they're new to me. Here's one of 'em: