And like that, January is halfway over and I've been slacking! I've got a stack of stuff I've been meaning to blog about. Here's the lite version:
Brunt of It plays at the Middle East Upstairs on February 22 with The Blue Bloods, Dead Friends, A Common Goal, and Penalty Kill. Tickets are 18 and the show is 18+. Brunt of It most recently released All Aboard the Cannabus this past December, available on Bandcamp. See more shows at the calendar.
Brunt of It was also recently added as support to the upcoming Fishbone show at the Sinclair on March 3.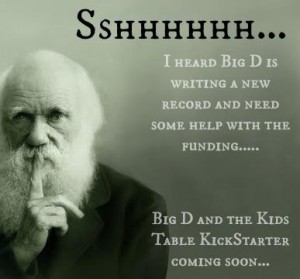 Big D and the Kids Table will be joining Warped Tour 2013. They've also been dropping some not-so-subtle hints that they're ready to record a new record and might have a Kickstarter for you to fund.