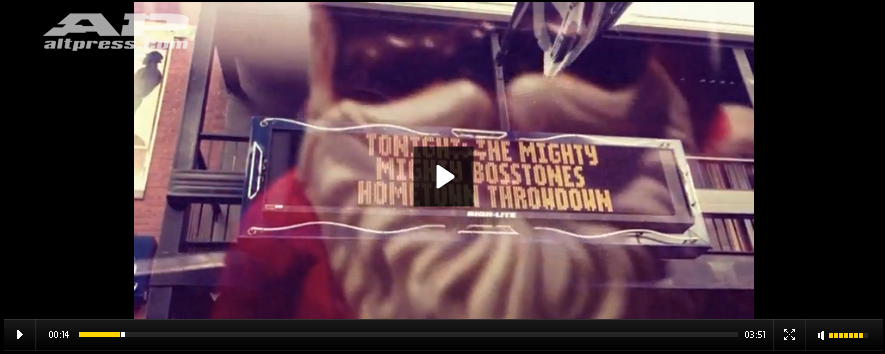 Boston ska stalwarts The Mighty Mighty Bosstones have made a music video for "They Will Need Music" and Alternative Press has the exclusive premier. The Bosstones announced the video's release on Facebook yesterday, saying:
[quote]This video is our love letter to the HomeTown ThrowDown which is our yearly love letter to the City of Boston and the people that support our band, The Mighty Mighty BossToneS[/quote]
The video includes great footage from the 2013 Hometown Throwdown, the Meet and Greet at McGreevy's, and the sledding event held at Frozen Fenway. Intentional or not, I love that the sledding scenes look like home video footage circa the 1970s. If you attended any of these events, look closely and you just might see yourself! Yours truly makes a cameo at about the 1:54 mark! No one could ever claim that the Bosstones didn't care about their fans. The video itself was made local filmmaker Mark Higgins who is also responsible for the Music video for "The Daylights" (see below) and Dropkick Murphys' "I'm Shipping Up to Boston" music video, among others.
UPDATE 2/17/14 8:45AM: The video is no longer exclusive to Alternative Press. Here it is on YouTube: