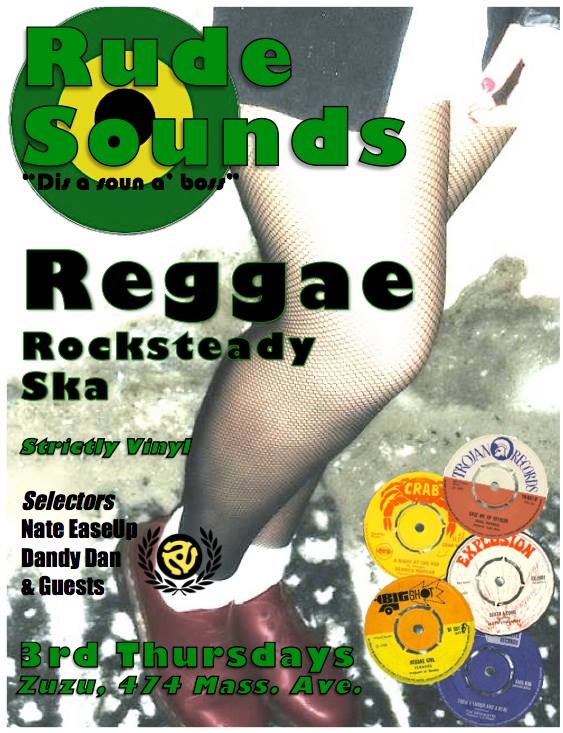 While we all fancy ourselves Spotify and iPod DJs, sometimes you just need the real thing to get the party going. At Rude Sounds, these DJs do just that.
On the third thursday of every month, you can swing by Zuzu Bar in Central Square to catch Selectors Nate EaseUp and Dandy Dan spin early reggae and classic ska. With plenty of room to dance and a little bit of seating, you can definitely unwind from the week to the tunes that got this whole ska thing going.
Cover is only $5 and the drinks are reasonably priced. Here's the Facebook Event for this week's installment Thursday, November 21st.
Like Rude Sounds on Facebook to stay up to date on other events featuring this DJ crew.