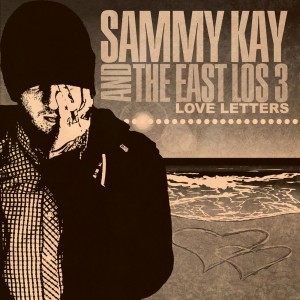 Sammy Kay and the East Los 3
"Love Letters"
2013, Big Tunes / Panic State Records / Whatevski Records
RIYL: Westbound Train, The Slackers, JR Thomas, Tom Waits
The title "Love Letters" conjures  up images and ideas of a romantic time and space. When was the last time you put pen to paper to express your love, going through through six drafts before you got the words just right? Sure those moments being lovestruck were exhausting in their own right, but they were inherently fun. There's a special kind of perseverant energy that goes into that kind of love. The kind we need because we're all so jaded. That's the aesthetic of this record, the first full length from solo artist Sammy Kay released October 29, 2013.