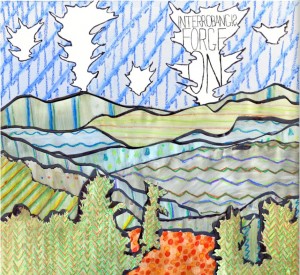 Boston ska-core band Interrobang!? has announced the upcoming release of a new full length album entitled
It is with great great pleasure and anticipation that we give a long awaited announcement. After years of toiling, and hours of laboriously redefining what this band stands for, and what it means to us, we present our first full length effort Forge On. The culmination of of a seven year effort as a band, that reads as a reflection of those times, good and bad.
On their Facebook page they mention the notable musicians who helped with the record.
Forge On! purely reflects nearly a seven year endeavor including many of the members who came on board from time to time. With the engineering prowess of Steve Foote (Big D and the Kids Table) and the production sensibilities and multi-instrumental talent of Jeff Rosenstock (Bomb the Music Industry!)
The album will be available to download on May 1st with a physical release available soon after. Interrobang?! expects to schedule shows to celebrate the release of the record. Until then, you can stream three songs on their bandcamp.
Interrobang!? last released the Just Regression EP in 2007.